Learn the Past.
Change the Future.
Celebrate the actions of past and present peace activists at The International Peace Museum in Dayton. View one-of-a-kind exhibits, attend events, and join our community.
Free Professional Development Course for Teachers
Sign up by November 30th for this free professional development course presented by the International Peace Institute.
Registration is available to middle and high school teachers across the Miami Valley, and is called Peace Pathways: Teaching Non-Violence in a World at War.
Daniel our intern from Austria and Alice, Director of Education check out a video as Sinclair College faculty and staff create original artwork during a visit.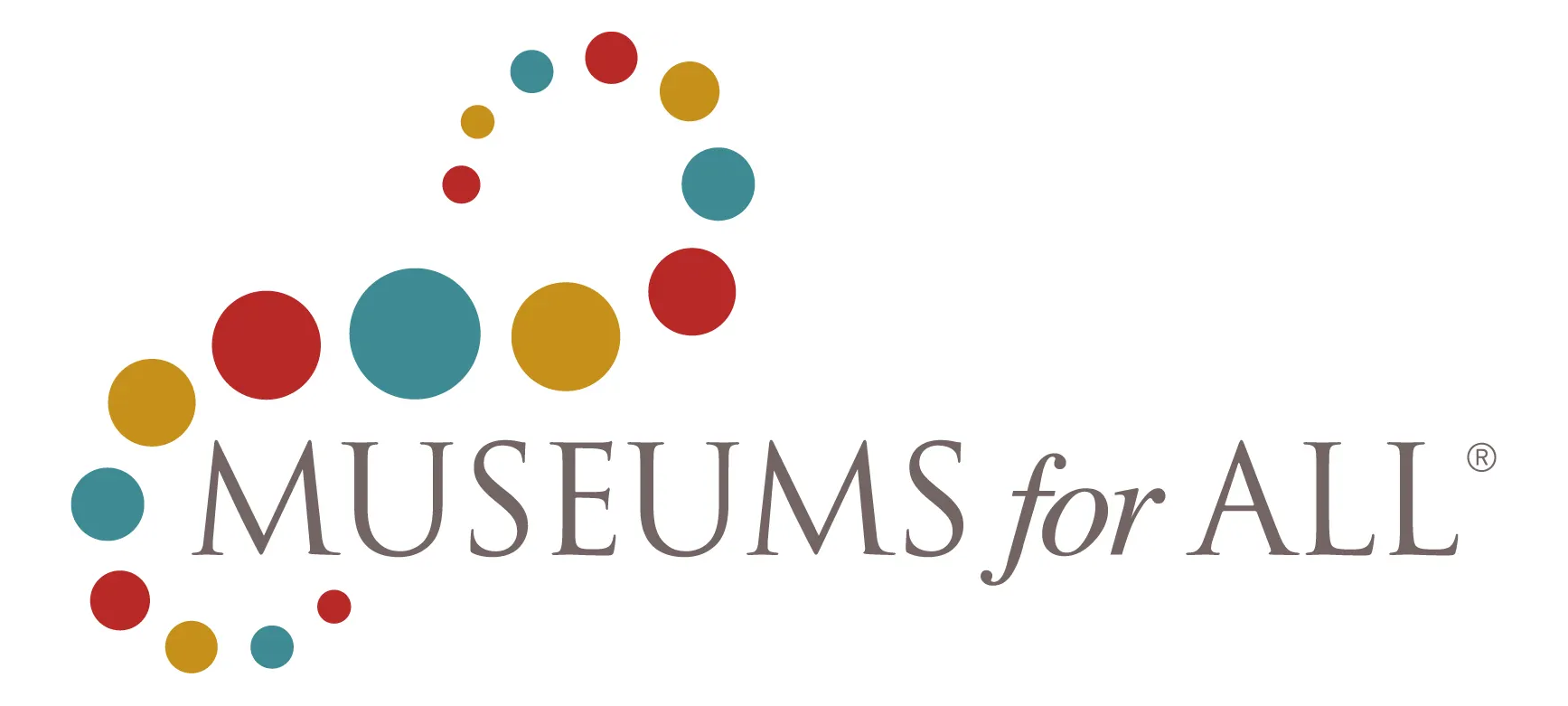 Through Museums for All, those receiving SNAP benefits can gain free entry to the museum & discounts on events.
Welcome to The International Peace Museum
Our mission is inspire people to work for greater peace and compassion through education and collaboration.
Founded in 2004, The International Peace Museum raises awareness of nonviolent strategies for achieving peace now and in the future. It honors the 1995 Dayton Peace Accords that ended the war in Bosnia. The Dayton International Peace Museum was founded by J. Frederick Arment, Ralph and Christine Dull, Steve Fryburg and Lisa Wolters.
View our collection of artifacts, personal stories, and continued efforts towards a more peaceful future.
Lessons of the Dayton Peace Accords
Nationalism and xenophobia were at the root of the brutal war in Bosnia-Herzegovina. Unfortunately, these tactics are not new, and they are becoming common again as new political leaders around the world use nationalism to rise to power. It is up to peace-loving people to be just as passionate about a world that celebrates diversity and difference. Visit our full digital exhibit on the Dayton Peace Accords, and the aftermath of the war in the former Yugoslavia.
Support the International Peace Museum
We are saving for the future of the Museum. You can help by donating to fund our annual operating budget, special guest exhibits, children's programs, ongoing music, outreach, or The Building Peace series. Also, contact us about legacy planning and gifts to our endowment fund through the Dayton Foundation. The Museum is a certified 501(c)3 non-profit organization in good standing.
The museum serves as a gathering place for everyone and offers programs that celebrate music, art, books, film, new ideas, and fresh, often under-represented voices to the conversation.
The museum's success depends on supporters and volunteers like you. It goes without saying, the more support we have from the community, the more we can offer in the future.
---
---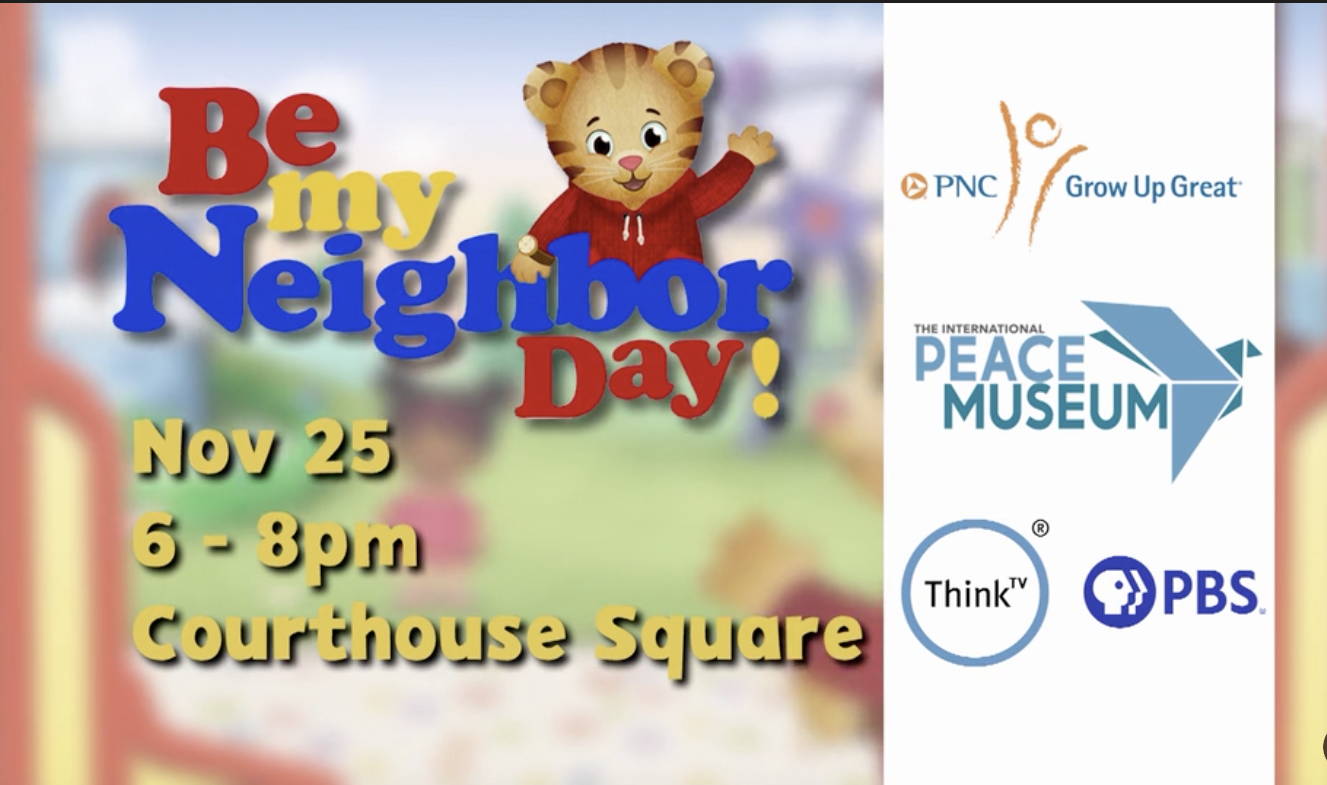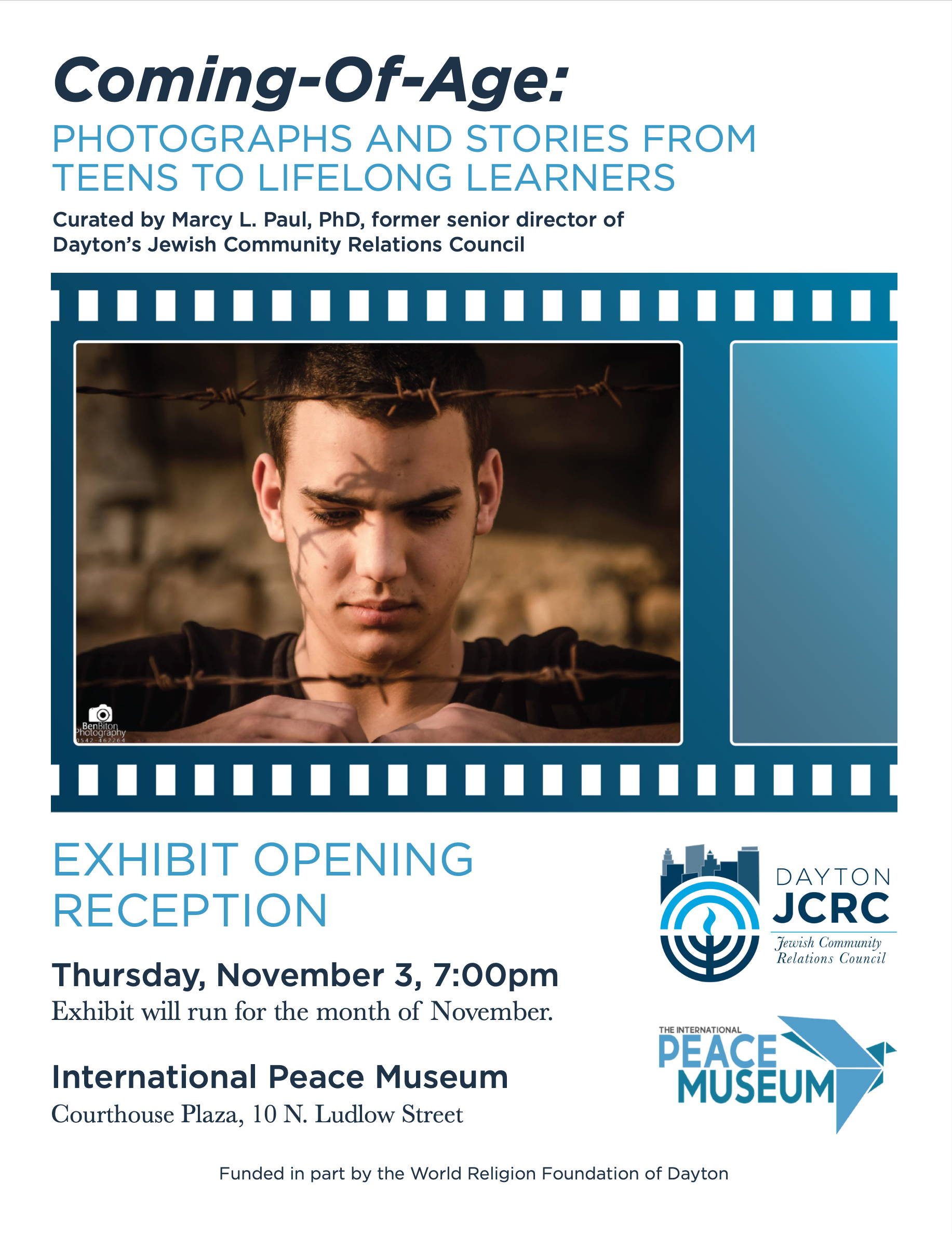 ---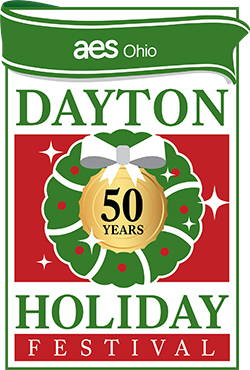 Tree Lighting on Courthouse Square
Friday, November 25, 7:30 pm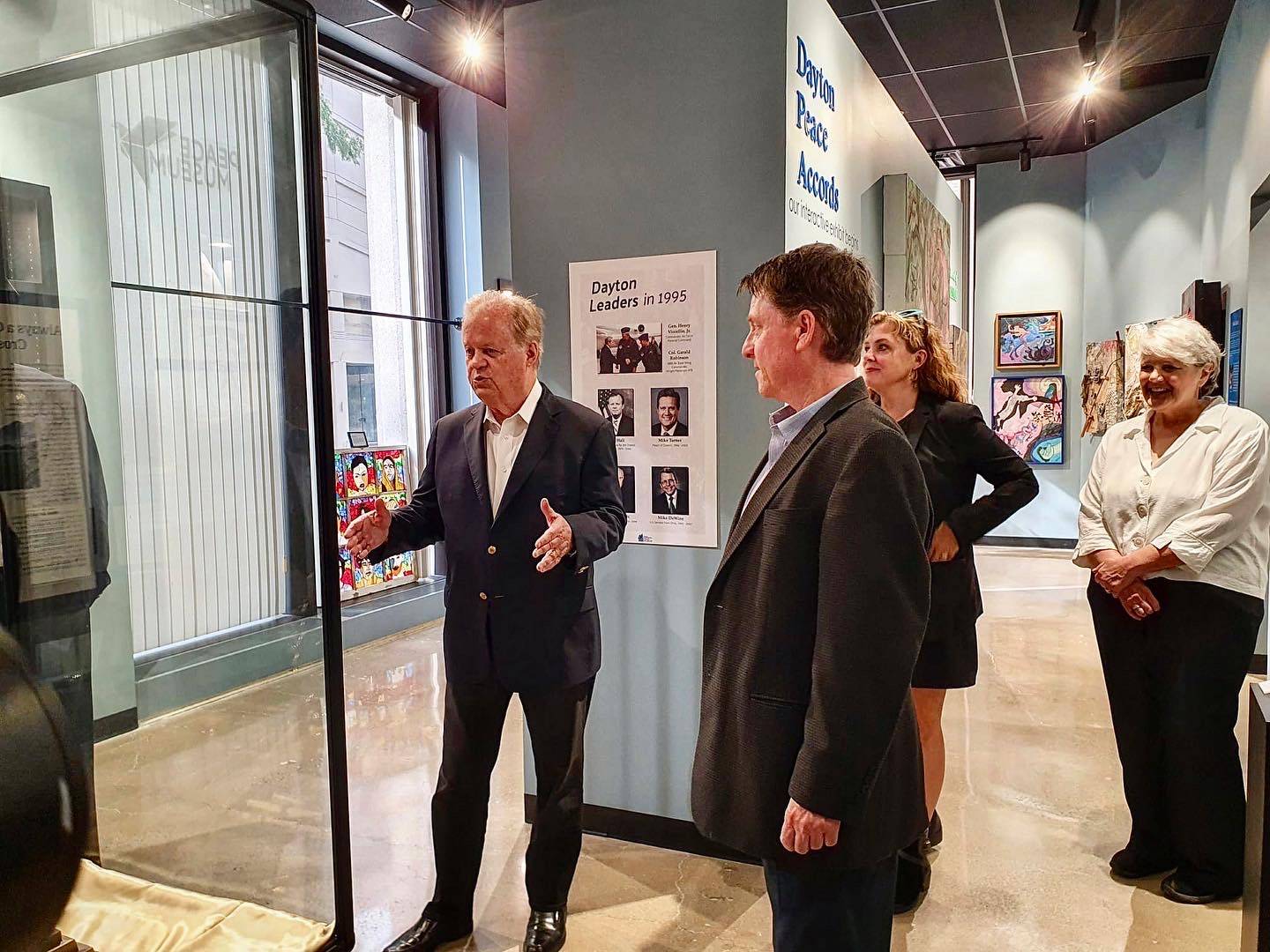 Ambassador Tony Hall, and museum staff take a look at the permanent home of The Dayton Peace Prize recently. The ambassador, who now heads up the Hall Hunger Initiative, is the most recent winner of the prize. Past winners include President Bill Clinton, Ambassador Richard Holbrooke, Archbishop Desmond Tutu, Secretary of State Warren Christopher, and Human Rights advocate, Angelina Jolie.
"This is a lovely place to just hang out, or to learn about the history of our peace heroes around the world. The library and children's room are outstanding under-used resources. It is filled with positive energy and the historical architecture of the building is breathtaking."
"This place is so nice. There is an awesome kids' room and a library, very impactful though small exhibits. Sweet and knowledgeable tour guide, too. We spent about an hour here and definitely enjoyed our time."
"The museum is a place to spend time to realize how important peace is to our world, thru exhibits, education, videos and to teach peace, tolerance, acceptance of cultures all over the world."
Sign up to receive our newsletters and information about future events, exhibits, camps, & classes.